It's All About Love – Beautiful Love Story
He ran away before she could see him crying. He was a man enough to not let his tears ruin the red lipstick mark on his cheek.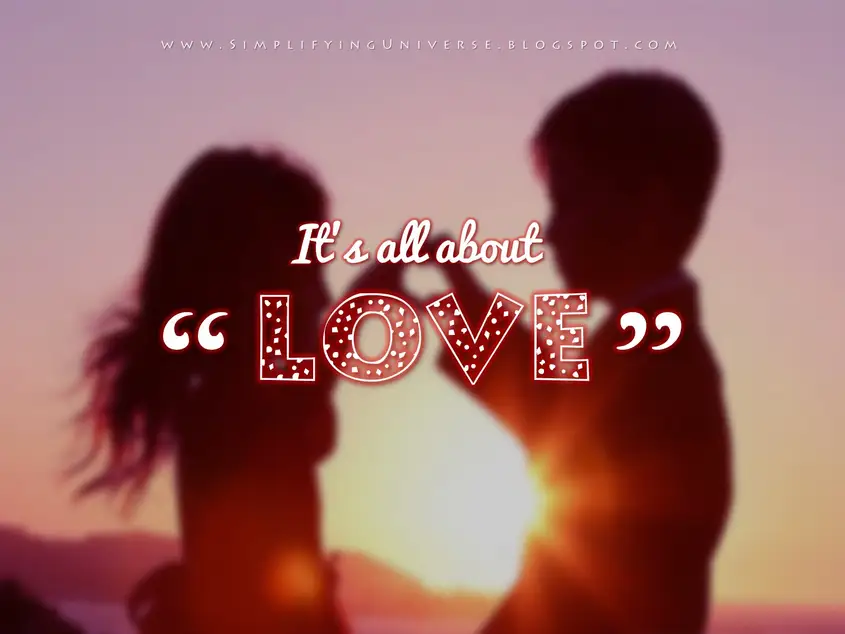 Introduction
Love knows no age.
Love story of Young boy
"I have been waiting to talk to you for a while. It is about him and I am concerned."
"Why? Did he do anything stupid? He is such a good kid. I make sure he is at his best behavior."
"No! He is the sweetest kid in my class, but he hasn't been the same for a few days. I mean, everybody in the school knows that he loves his potato skins and won't share them with anyone. But for almost a week now, he has been sharing them with me. He even brought me a pen and a rose yesterday. Isn't that a bit odd?"
The broken and the kids; the most complicated of all.
"Was it a red Montblanc with a golden tip in a black box?"
"Yes, precisely."
"It is his favorite pen. His father gave it to him a week before he died of cancer. I remember his father giving it to him and asking him to take care of his mother."
"But, why me? None of the other teachers have had any similar experiences with him. Did you tell him to do this?"
When they ask you to look into your heart to find an answer, do it. There will be one.
"I didn't."
"Then, does he need a psychiatrist?"
"Are you too naive to see it?"
"See what?"
Yes, she was naive. Yes, she was confused. Yes, she was beautiful.
"The little kid is in love with you. Holy Christ, my five year old son is in love. I should've known."
"What do you mean?"
"I ask him about the cute girls in his class to tease him. I have been trying to open him up, but all he talks about is you. Ms. Sakshi was wearing a red saree today. She gave me a kiss on the cheek and took me to the pool today. She smells like roses and when it rains, she takes me outside and we dance."
"I don't know what to say."
Nobody does.
"Rose is his favorite flower. In fact, it was the first word he spoke. He has a nice little plantation in the backyard. His father used to spend hours with him in that garden and tell him stories."
"But why give away his favorite things to me?"
"Have you ever been in love, Sakshi?"
"Yes. I think so."
"Then you should know better."
She sat there confused while he played with his friends. Every once in a while, he would turn and stare at her and she would smile. His little heart had a beautiful mistress.
"His father and I are high school sweethearts. He has seen his father do things for me and he merely copies him. One day, I came home and there was he along with his father wearing party hats. It was my birthday and he had baked me a cake. He could barely walk, but he did. I remember him asking his father about why won't he just rest? Do you know what his father told him?"
"What?"
"It is all about love."
It always is, for what are we without love; for without love, we might just stop breathing.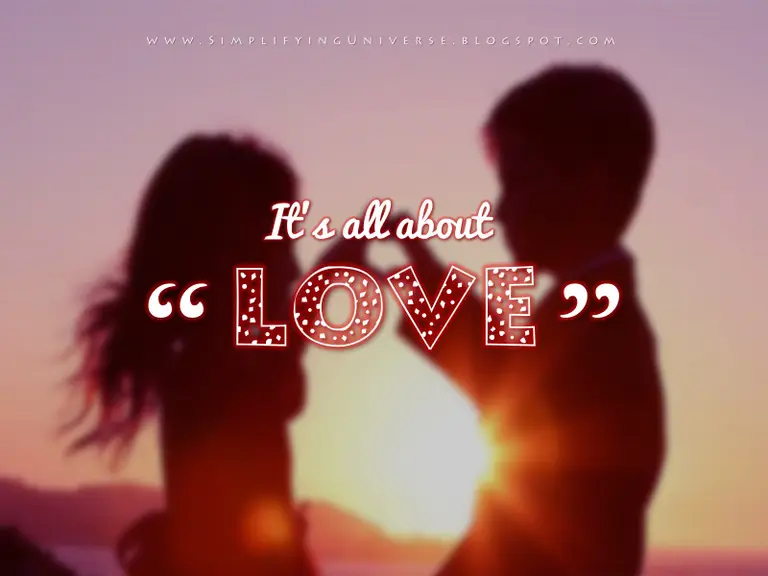 "Don't break his heart, Sakshi. The boy just lost his father. If he loses you, he might never love somebody again. Just accept what he brings for you and eat those potato skins even if you don't like them."
She could see why he didn't let any other kid sit next to her in the school bus. She could see why he drew her face in the art class.
"I love them and I love him. But I am leaving in a few weeks. I am getting married."
"Oh! I wish the boy had an ounce of luck. The last thing I want for him is to see him driven away from the one thing he inherited from his father, the heart to love and sacrifice. Not many men are born that way. They cannot sacrifice, they cannot love."
She looked at him and there he was, with a ball in his hand, a smile on his face constantly staring at her, worship in his eyes and love in his heart. She called out his name and he ran to her like a broken man trying to chase his own shadow.
"Why do you give your favorite things to me? The potato skins, the pen your father gave you, the rose?"
She held his face and kissed his cheek. He looked at her for a moment or two, waiting for her to smile again.
"Because I like them and I thought that you might like them. They make me happy and I want you to be happy too. You always smile when I share my potato skins with you."
"You know, I am not going to be around for a long time. I am getting married and I will be leaving soon. You may never see me again."
"Never?"
"Ever!"
That sunny day, a mother witnessed his son being broken into pieces and a woman desperately hoped not to break him; there would've been tears, but then he smiled!
"Okay! Well, I don't have any potato skins now. Will you be around on Monday? I want to give you my favorite Pokémon toy. It is a Pikachu and he is really cool and sometimes when he is angry, he can burn you with his electric powers."
"Only if you let me see your roses."
"Okay, ma'am. You'll love them. They smell like you."
If only he was twenty years older; if only she was twenty years younger!
"But aren't you pissed at me? Aren't you mad that I will leave you and we will never dance again when it rains?"
"No."
"Why?"
"Because, it is all about love."
And he ran away before she could see him crying. He was a man enough to not let his tears ruin the red lipstick mark on his cheek.
Credits
~ © Story by Kanav Sharma, via The Anonymous Writer Facebook page

Manas Madrecha is an Indian poet, author, and Chartered Accountant based in Mumbai, India.